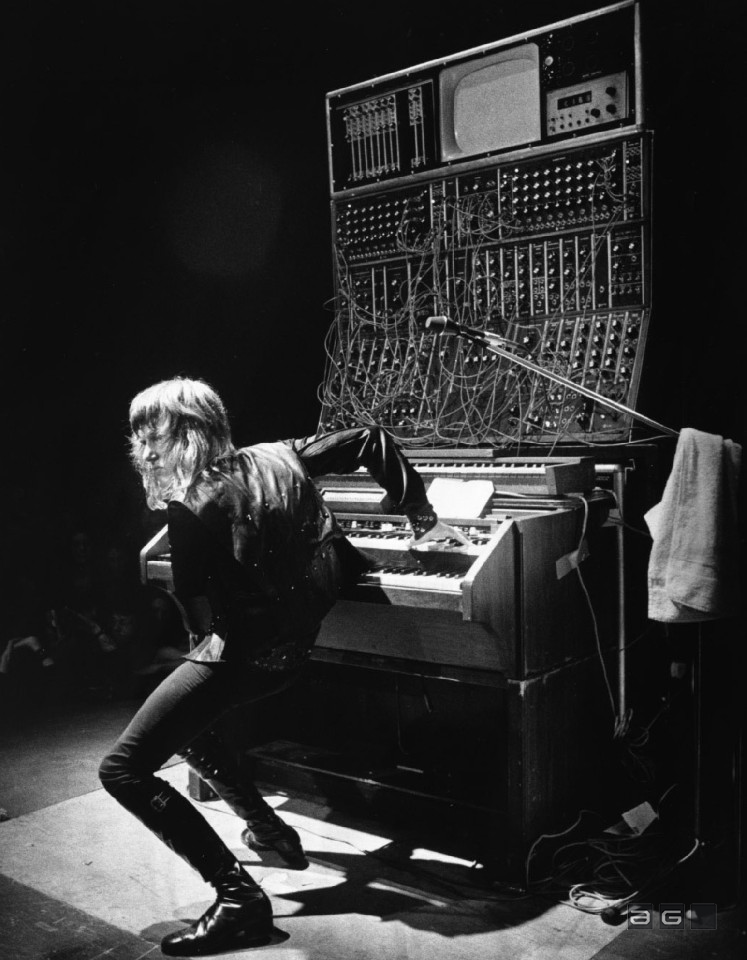 I've spent the last few dates trying to assimilate the news of the death of Keith Emerson. From my early days, I was a huge fan – ELP  were the 3rd band I ever saw back in 1971 and he made a huge impression on me. I assembled three bulky scrapbooks of memorabilia and attempted to get hold of everything I could by Keith. I soon discovered the Nice, who made a series of classic records in just a couple of years. I was delighted when an advert in a local paper yielded a large Nice poster that someone had torn from a wall. He also *gave* me a copy of the Country Pie 45, some Nice fan club pages and a programme from a concert. He said that somewhere, he also had a letter from Keith responding to his suggestion that they cover the "William Tell overture", but had sadly lost it.
My brother and I were onstage during the setup for a Sheffield gig and I remember pressing a key on the mighty moog before a roadie told me to "fuck off!". I met the band backstage and got my autographs, they were polite and friendly, as I recall. The gig, for a 14 year old, was a massive revelation – I'd never seen such a flamboyant and talented keyboard player before (or since) and the opening "train horn" of Rondo still sends shivers down my spine.
I see Keith as having three parts to his career. The Nice were a hot fusion of style, unique for the time and they had a huge influence on bands like Yes and Genesis. Having ditched O'List (sadly, in my opinion, though it was seemingly inevitable) they were on a steep upwards curve, largely fuelled by Keith's amazing range of influences and ideas. Brian was a superb jazz drummer, perfect for the band. Lee brought his sense of humour and primitive, if effective vocals and bass. Despite their incredible tightness, one can understand why Keith felt frustrated at the perceived limitations of the line-up. The ruthless way in which he formed ELP in the background spoke volumes about his tenacious desire for musical as well as commercial success.
ELP were rightly hailed as leaders of the "prog" movement, characterised by ever grander arrangements and performances. Their 1st LP remains, to my ears, the peak of their output, but the power and inventiveness of Tarkus and the beauty and sophistication of Trilogy kept the bar high. Pictures was great as well, although clearly a filler in terms of releases. From there on, the music slowly took a turn for the worse. Technique and sophistication began to take precedence over restraint and musicality. In contrast to the wry lyrics of the Nice, Lake ranged from poetry to puerile homophobia and listening to the songs, it was all too easy to distinguish a Lake composition from an Emerson, they never created a "band" song or seemingly wrote in partnership.
The vast income they were generating pushed what was an already fractious relationship between Emerson & Lake into virtual warfare, where egos were bloated and musical compromises struck. "Love Beach" was the nail in the coffin, with the dreadful cover echoing the (mostly) overblown music. The Powell enhanced line-up didn't quite deliver, although it was a powerful sound.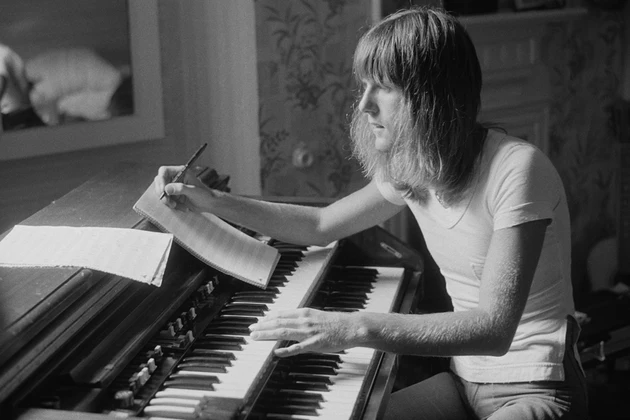 Post ELP, Keith was clearly in a quandary as to how to progress. His solo work and film scores kept his career ticking over, but he never formed another band of equals, probably the prospect of more "ego-wars" scared him from even attempting another band. Thus, his output was sporadic and poorly focussed, even though it was of a high standard. Maybe it was his innately eclectic style that prevented him from creating a strong direction of his own. More work with a reunited Lake and Palmer followed, but I always think any band trying to revive their past glories is doomed to fail.
From the start, it was clear that Keith was musically driven, sometimes prone to display his technique rather than let the music speak for itself. His extended piano solos were a tour-de-force, but began to sound almost like a race rather than a performance. It's no wonder his fingers eventually gave up the ghost after what he put them through. His need for musicians of the highest standards (i.e. Lake and Palmer) again showed his ruthless desire for perfection and the good humour and teamwork that characterised the sound of the Nice gave way to displays of technique almost for their own sake.
Finally, the cause of his death seems to be a classic tale of how depression can cause you to make so many bad decisions and isolate yourself from your true friends. It seems that his failing dexterity was causing huge mental torment, amplified by he kind of utter cretin "keyboard warriors" that feel it appropriate to slag off a player when they are no longer at their physical prime. It seem Emo had a bad time at the hands of the trolls after recent live shows and the prospect of "letting down his fans" on a proposed tour of Japan was the final nail in the coffin.
If only he had been given access to proper therapy when his depression started, he might have found the strength and approach to adapt his playing to his abilities and let the music shine through without the previous dexterity. Having been focussed on technique for all his life, he was seemingly unable to realise that the music is what mattered and not the technique. His many thousands of fans would surely have given him the will to face the future with a more positive viewpoint. One cannot imagine the depths of despair that drives anyone to suicide.
For all that, he made some superb music during his life and inspired countless players who were to follow in his footsteps. He provided the soundtrack for an important part of my life and I will treasure his memory. Here are a few photos from my collection.
For anyone not familiar with his oeuvre, here are a few of the better videos, enjoy a rare talent at work, whatever you think about "prog" music.
https://www.youtube.com/watch?v=7RSRoM_fc9I
https://www.youtube.com/watch?v=EC5R7wQIhLU
https://www.youtube.com/watch?v=UXQkBd-LCrM
https://www.youtube.com/watch?v=cSegukNR8HY
https://www.youtube.com/watch?v=wNJFUBbI4b8
https://www.youtube.com/watch?v=L6JQ4Yq2Xwc